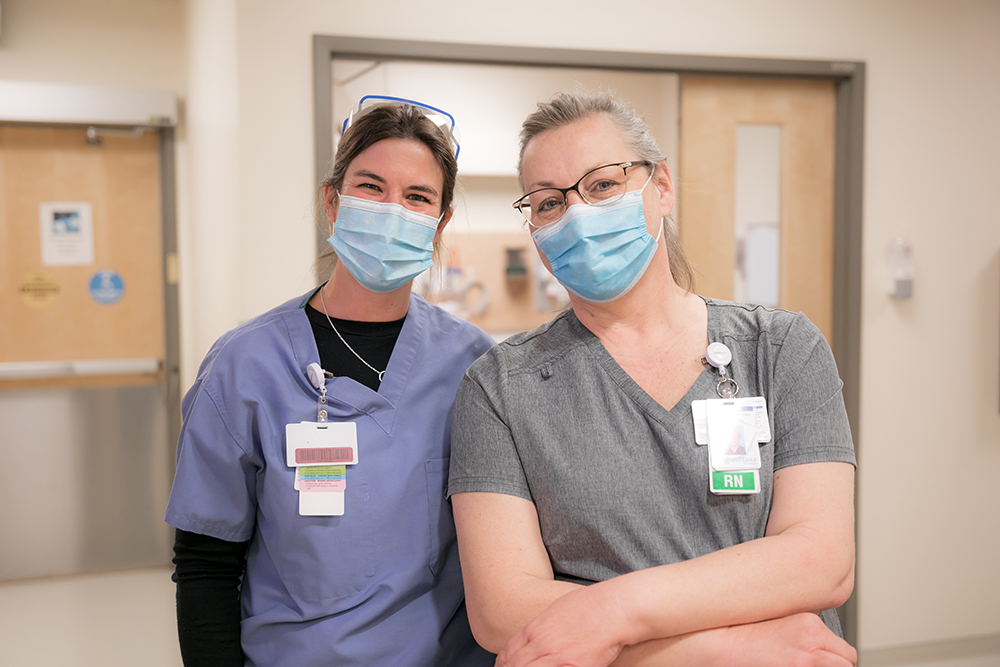 Honors and Excellence, Our People, Latest News
DAISY Awards are a new way for patients to recognize incredible nurses at Grand Itasca
The DAISY Award for Extraordinary Nurses is a new way for patients and families to celebrate and recognize the nurses and advance practice providers who provide compassionate, life-changing care for patients.
January 05, 2023

By Staff Writer
Every day, our nurses make a difference in the lives of our patients and families. Now, there's a new way for patients, family members, colleagues, or others to give back the nurses and advanced practice providers who've deeply affected them.
The DAISY Award for Extraordinary Nurses honors the skillful and compassionate care our nurses bring to their daily work with an easy-to-use nomination system open to both patients and peers.
Since 1999, the DAISY Award has been recognizing nurses across the country for their superhuman work, grace, and dedication while caring for patients and families. The DAISY Foundation, a nonprofit, was created by the family of Patrick Barnes to honor the memory of their son and to express their deep gratitude to the nursing team who showed them such kindness and care when he was in the hospital.
"They truly helped us through the darkest hours of our lives, with soft voices of hope and strong loving hugs that to this day, we still feel," wrote Patrick's dad, Mike Barnes.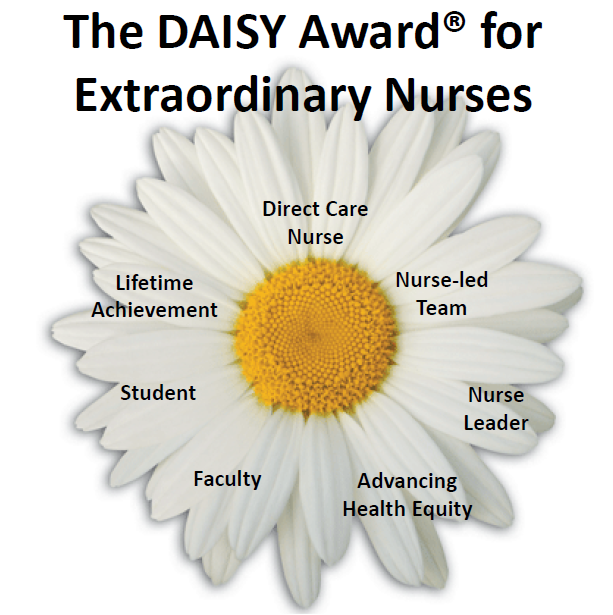 Nominating a nurse is easy. Here's how it works:
Patients and families can complete the DAISY Award nomination form online.
On the nomination form, patients can write and submit a story about what the nurse did that made a difference in their experience.
Advanced Practice Providers (NP, PA, CRNA) are also eligible to be nominated for the DAISY Awards.
Paper DAISY Award nomination forms are also available in paper form across the Grand Itasca facility, in case the patient or family wish to submit in-person.
How are honorees chosen?
Grand Itasca has a DAISY committee that receives nominations and selects honorees. Winners will be honored by their leaders during a special presentation and will be given a DAISY sculpture showcasing their achievement. There are several other benefits available to honorees through the DAISY Foundation such as reduced tuition, special rates on certifications, and more.
If you or a loved one has been the recipient of extraordinary care by a nurse and would like to nominate that person, we encourage you to complete and submit DAISY Award nomination form.
If you wish to honor a member of your care team who is not a nurse, you may do so by completing the Moments that Matter story form.