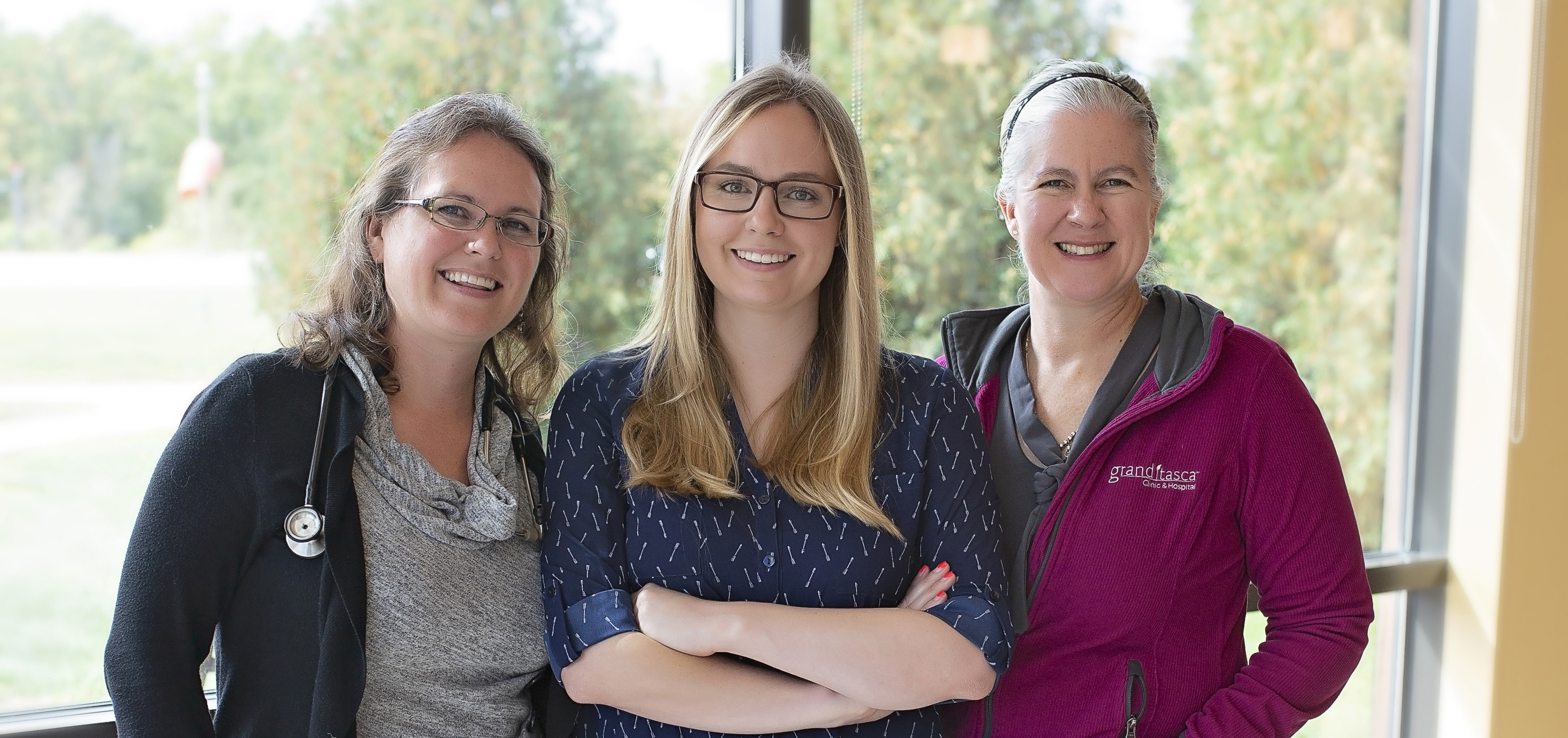 Careers
Do you share Grand Itasca's passion for providing quality, compassionate care to our community? Browse current job openings now, or learn more about our patient-centered approach and welcoming culture.
Apply Now
Employee Flu Vaccine Requirement
As part of our ongoing efforts to protect the wellbeing of our teams and to provide a safe and healthy environment for the patients and communities we serve, all Grand Itasca employees are required to receive an annual flu vaccination. Accommodations requests will be reviewed on an individual basis. The annual flu vaccine is free for new hires and can be administered at the employee's onboarding appointment.
The CDC no longer requires healthcare workers to be vaccinated against COVID or have a medical or religious accommodation. After careful review of the health and safety risk of requiring COVID vaccinations, our system will align with the CDC guidance and pause our COVID vaccine requirement on Friday, Sept. 1. New employees are still strongly encouraged to get the vaccine and it's recommended that current employees receive suggested boosters.
Advanced Technology Available
Grand Itasca invests in cutting-edge technology, imaging systems and diagnostic tools to benefit patients. See how these resources are helping our providers deliver top-notch care, while collaborating with other specialists and referral partners.
Work Life Balance
Finding fulfillment in your career is very important. But we know there's life outside of work—especially in a setting as special as Grand Rapids. Learn how we support and value our employees while staying closely connected to the community we serve.
Work Environment
As the largest employer in our area, Grand Itasca is passionate about giving back to our local community. We are laser-focused on providing high-quality care that's close to home. Yet our connection with M Health Fairview gives easy access to additional research and referrals as needed.
For Employees: Transparency in Coverage
On November 12, 2020, the Departments of Health and Human Services, Labor, and the Treasury finalized the Transparency in Coverage Rule that requires health insurers and group health plans to create a member-facing price comparison tool and post publicly available files that include in-network negotiated payment rates and historical out-of-network charges for covered items and services, including prescription drugs. Files are available to view here.