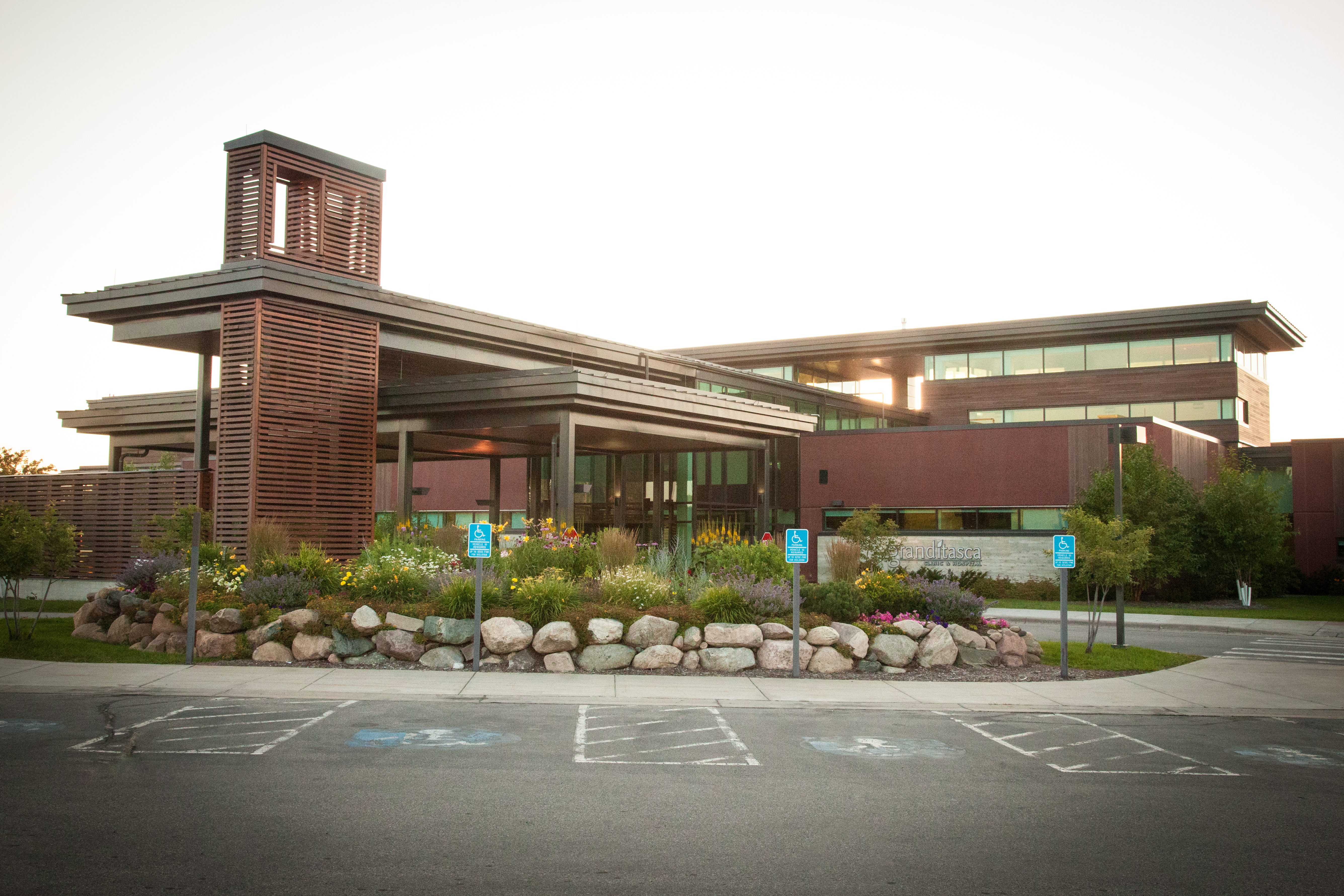 Patient Billing & Financial Services
Grand Itasca offers financial help to patients who cannot pay all or part of their medical bills. You may apply for help through one of our financial assistance programs: Community Care or Senior Partners. These programs cover charges for many of our services.
Grand Itasca also accepts most major medical insurance. If you do not have medical coverage, uninsured discounts may be available to you. Payment plans are also available to patients, regardless of their insurance coverage.
Financial Assistance Policy
The financial assistance policy and a plain language summary
View Policy
Charity Care
You may qualify for discounted care based on your household income and assets (like a house or car). Your income may be up to nearly three times (275%) the Federal Poverty Level.
Frequently Asked Questions
Emergency and medically needed care.
Out-of-network services (based on your insurance).
To request an application by mail, please call
218-999-1710
. We will mail an application to you along with a list of the required documents, including proof of your income and property. You can also download an application
here
. All applications should be returned to Grand Itasca's Financial Advocates at the Main Campus (1601 Golf Course Road, Grand Rapids, MN 55744) in-person or by mail.
Senior Partners
This program is for Minnesota residents with Medicare Part A and Part B. The program helps with Medicate deductibles and coinsurances. To learn more, call 952-767-0665 or visit the website.
View Senior Partners
Financial Advocates
Grand Itasca's Financial Advocates are available to help you with your Community Care applications and other billing questions. Their offices are located in the main campus clinic lobby and their hours are Monday through Friday 8:00 AM - 4:30 PM.
Grand Itasca's Financial Advocates can also be reached by phone at:
Pricing Information
The U.S. Department of Health & Human Services and Centers for Medicare & Medicaid Services requires hospitals and health systems to post their "current, standard charges." Here's what you need to know about this requirement:
Hospital charges are the amount a hospital bills an insurer for a service. For most patients, hospitals are reimbursed at a level well below charges. Patients covered by commercial insurance products have negotiated rates with hospitals. Actual payment rates, including for member out-of-pocket costs such as deductibles or co-insurance amounts are based on that negotiated rate, not based on charges.
Patients covered by Medicare or Medicaid programs have hospital reimbursement rates determined by federal and state governments, not based on the hospital's charges.
Uninsured patients may be covered either by our Charity Care or Uninsured Discount policies. For specific information, please contact us at 218-999-1710.
Hospital charges may include bundled procedures, personnel, services and supplies. An example would be room rates that include the space, equipment, nursing personnel and supplies.
Medication prices show the price for the entire package that the pharmacy purchased and may not reflect the price of the dose an individual patient receives.
Gross charge (a.k.a. "list prices") and negotiated rare information is available here: Excel
Minnesota State Law also requires clinics and health systems to post charges for common clinic services and the average reimbursement received from commercial and government payers.
You may view the required clinic charge and payment information here: PDF

The disclosure of clinic pricing information is meant to be informative ― the actual amount a patient may owe out of pocket is based on the individual's insurance.
As a patient, when you have the opportunity to shop for medical services, you should contact your insurance carrier to understand which costs will be covered and which will be your responsibility.
The YMCA Clinic is a hospital-based clinic of Grand Itasca Clinic & Hospital and charges a facility fee. Patients at this clinic may receive a separate charge or bill for the facility fee.
Paying Your Bills
Choose to pay your bill online or by calling our Business Office at 218-999-1710.
Pay a Bill Online